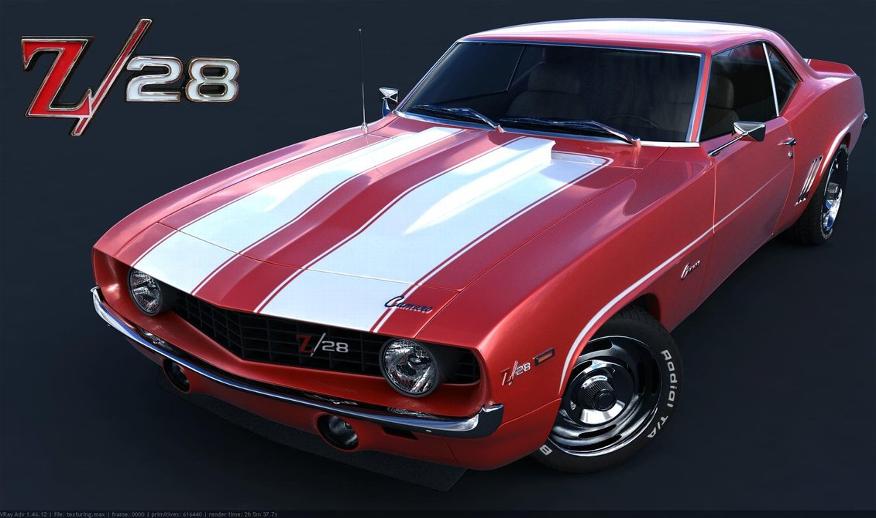 Ever since I saw my first 1969 Camaro Z28 with a 302 small block engine I have wanted to drive a "race" car. My neighbor was going to school at Temple and used the Camaro Z28 to pull his boat. Passing buy I said "cool car". He told me all about it, I was nine. I went home that night and told my dad about the "race car" up the street and that he should get one. He laughed a little since he had just bought the new Buick Electra 225, and our next door neighbor one up-ed him by getting a gently used Cadillac Eldorado of some kind. Better yet, he convinced the state of Pennsylvania his license plate MR BS was ok since BS were his initials. It didn't hurt that he was an attorney.
Shortly after that conversation with my dad, we passed the Camaro, and he laughed at me saying "that car is ugly, it needs some chrome man, geez look at that boring thing". Eventually my dad took me to a car show in Atlantic City. Not the safest place in town, but chrome was all the rage. The early lowriders and hot rodders were pimping their rides to no end. The only cars that impressed me were the fast cars with the big motors. My dad was big into the 70's version of "Bling", a "Rat Pack" wanna be its' finest form.
Later that week I went to my grandfathers, and talked cars. I think it was the happiest I ever saw him. We went out to the garage and he pulled out the cover of a car magazine. Tattered and torn the cover had a picture of my younger grandfather and his motorcycle and hot rod. My grandfather had four daughters and none of them are into cars. No one appreciated what he had done. We went for a ride in his Opel GT and he continued my neighbors car classes. We talked about the rolling efficiency of drum brakes vs. the then newer disc brakes. We talked about horsepower and displacement as it related to the weight of the car and told me that really the power to weight ratio was the key, not total displacement.
He took me to his friends garage and they introduced me to a car with a Paxton Supercharger and explained how relative displacement could be increased by forcing more air into the engine. It was the best time I ever had with my grandfather. We both got a butt chewing when we got home making it all the better. Neither of us told anyone we left, and in 1973 none of us could afford a mobile phone.
I have dreamed of racing a car on a track in a real race ever since then. I have gone to drag races, NASCAR races, American Le Mans races, GT races, autocross races and go kart races. I even went to Porsche Driving School and the Richard Petty Experience to fulfill my fantasy of being a race car driver. Then I found it.
One day going to work I stumbled on a little blurb about the 24 Hours of Lemons. The article said "Get a $500 car and race". Man could I do that! After finding the website and learning one of the "Le Mons races" was just an hour from my house, I knew I was in. Building the car and the team was slightly more challenging than I expected, that is another story.
When we finally got the team to the track and the car on the track, it was like my dream of being a driver was fulfilled. I imagined my grandfather being there watching our 1993 rusted out Cavalier running around the track. Even though I was up until 3:30 AM getting the car ready, I was awake, alert and smiling every time the car made another lap. My wife made a comment as the cavalier flew by at 60 miles an hour with the tires squealing around the turn that I looked the happiest and most relaxed I had been since we moved from Philadelphia. I figured it was the lack of sleep and delirium at the time.